2002 Medicines from the Earth Conference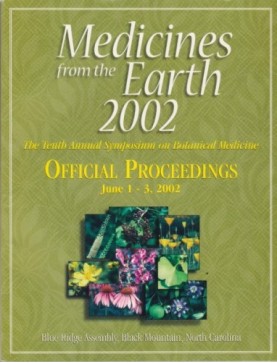 June 1 – 3, 2002
Topics: ADHD, urinary cancers, herbal immune therapies, botanical Influences on estrogen metabolism, and botanical COX-2 inhibitors. Thirty-seven presentations by fifteen experienced herbal practitioners.
Purchase the digital download of the lecture notes (PDF) and recordings (MP3) here on our website (see product listings below).

The printed book of lecture notes is available by special order. Contact us here.
---
Showing 1 to 39 of 39 (1 Pages)