2012 Medicines from the Earth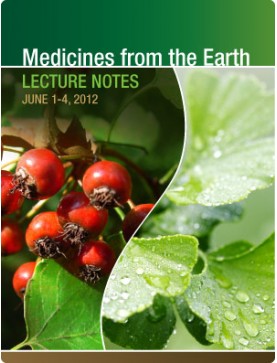 Date: 6/2/2012 - 6/4/2012
This annual symposium at Blue Ridge Assembly in Black Mountain, NC featured lectures on botanicals for hypothyroid, HPV, pregnancy and lactation, dermatitis in children, the relationship between obesity and environmental toxins, metabolic issues in mid-life women, fever, yin deficiency, topical healing and more.

Purchase the digital download of the lecture notes (PDF) and recordings (MP3) here on our website (see product listing on this page).
The
printed
book of lecture notes is available externally from
Amazon.com
.
---
Showing 1 to 42 of 42 (1 Pages)