2012 Medicines from the Earth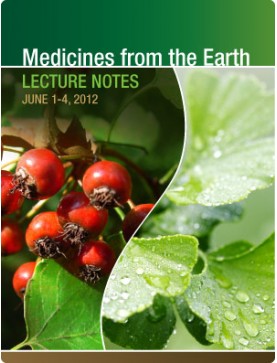 Date: 6/2/2012 - 6/4/2012
Lectures on hypothyroid, HPV, dermatitis in children, and metabolic issues in mid-life women. Thirty-eight presentations by fifteen experienced herbal practitioners.

Purchase the digital download of the lecture notes (PDF) and recordings (MP3) here on our website (see product listings below).

The
printed
book of lecture notes is available externally from
Amazon.com
.
---
Showing 1 to 42 of 42 (1 Pages)