McGee, Robin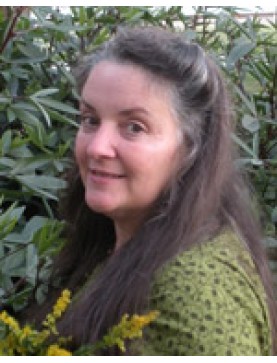 http://www.carolinagrassfedbeef.com/HERB_CLASSES.html
Robin McGee is a community herbalist, organic farmer, herbal educator, writer, and storyteller in Anderson, SC. She has been studying, using and creating herbal medicines and products for more than fifteen years. She teaches herbal medicine classes and workshops throughout the eastern United States, does private consultations, and is a popular guest speaker for special interest groups and elementary school students. Robin has studied with many of the nation's leading herbalists including Rosemary Gladstar, Matthew Wood, and Kate Gilday.
Connected to the Mother at an early age, her childhood days were spent playing in the woods and streams, being held by the Trees, and listening intently as her Granny talked to the plants and tended to their needs. It is her intimate relationship with the Plant People and the Tall Standing Ones that feeds her soul.
"It is my mission to empower people to care for themselves, their family, friends, and animals using the plants and trees that grow around us for food and medicine, and to foster a deep relationship between plants and people."
Robin lives with her husband on a 500-acre chemical-free farm that is home to their business, Carolina Grassfed Beef & Free-Range Eggs, and The Southeastern Herbal Education Center and Botanical Sanctuary. Her commitment to conservation and sustainability is inspiring, her teachings empowering, enlightening, humorous, and lively.
---
Showing 1 to 4 of 4 (1 Pages)