2004 Medicines from the Earth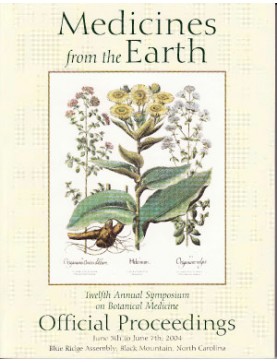 Date: 6/5/2004 - 6/6/2004
Presentations include herbal research review; adaptogens for women; the digestive/immune connection in children; herbal super salves; a series of herbal therapeutics lectures organized by action (carminatives; antispasmodics etc); understanding the principles of TCM in the modern clinic. Thirty-seven presentations by fourteen experienced herbal practitioners.

Purchase the digital download of the lecture notes (PDF) and recordings (MP3) on our website (see product listings below).
Printed book of lecture notes available by special order. Contact us for information.

---
Showing 1 to 37 of 37 (1 Pages)