2006 Southwest Conference on Botanical Medicines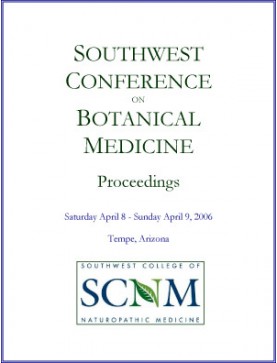 Date: 4/8/2006 - 4/9/2006
Topics include female endocrine stress, treatment of IBS, medicinal use of seaweeds, and therapies in early cognitive dysfunction. Thirty-one presentations by sixteen experienced herbal practitioners.

Purchase the digital download of the lecture notes (PDF) and recordings (MP3) here on our website (see product listings below).
Printed book of lecture notes available by special order. Contact us for information.

---
Showing 1 to 33 of 33 (1 Pages)