2015 Medicines from the Earth Herb Symposium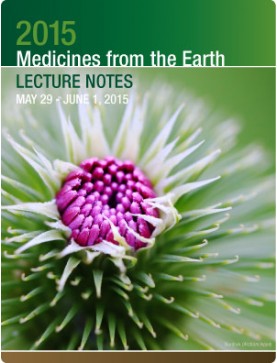 Date: 5/29/2015 - 5/30/2015
Presented in June of 2015 at Blue Ridge Assembly, Black Mountain, North Carolina, this symposium featured new research on mental health: inking stress to increased cancer morbidity; telomeres, aging and cognitive decline; omega-3 fatty acids for brain health; early childhood development as a basis for mental health; botanical tools for managing panic disorders, the science of psychoactive plants; naturopathic treatment of neurologic trauma; mental illness as a consequence of terminal diagnosis and much more.

Purchase the digital download of the lecture notes (PDF) and recordings (MP3) here on our website (see product listing on this page).

The printed book of lecture notes is available externally from Amazon.com.

---
Showing 1 to 40 of 40 (1 Pages)