Moore, Michael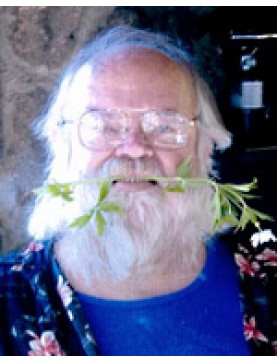 Michael Moore's books on medicinal plants of the bio-regions of the West are best known for their usefulness, scientific accuracy, and humor. He was the director of the Southwest School of Botanical Medicine in Bisbee, AZ until his death in 2009. His teaching style is one-of-a-kind, and you never know what to expect on his recordings. His vast knowledge of herbology, his wicked sense of humor and his (at times) profane attitude all combine into the unique, the only, Michael Moore, herbalist!
Our tribute to Michael Moore after his passing in 2009:
As many of you have heard by now, herbalist Michael Moore died last month. He was a true humanist: a musician, writer, storyteller, researcher and above all a teacher. His website (www.swsbm.com), where you will find many of the old herbal texts online and available to all, lives on as a testament to his generosity and life's work. Michael (with his partner, Donna Chesner) trained hundreds of herbalists over the years at the Southwest School of Botanical Medicine, and he was a regular speaker at this conference. Michael touched so many of us. We will miss him!

---
Showing 1 to 16 of 16 (1 Pages)