Discount package: One click orders six recordings plus PDF of digital notes.
This series includes these recordings (can also be ordered individually here):
Note: As you can see from the catalog numbers below, this series has been taken from past conference recordings (15SW01 = 2015 Southwest Conference on Botanical Medicine, etc). If you are a regular on our site you may have purchased all or part of this series already. You can search your download library for the catalog numbers to check.

Based on scientific research and clinical experience, these six audio recordings offer the clinician detailed information on Cannabis prescribing, the most appropriate delivery system for specific conditions, possible side effects and interactions. Includes complete references.
Features up-to-date information on medicinal uses of Cannabis (medical marijuana) for pain, cancer, mental health conditions, sleep and more. Includes digital book of lecture notes (50 page pdf).
Price for six recordings and digital lecture notes: $55 ($70 value)
Naturopathic CE available for this series, including 6.5 pharmacy credits.
Read more details about Naturopathic CE for the Cannabis Therapeutics Series.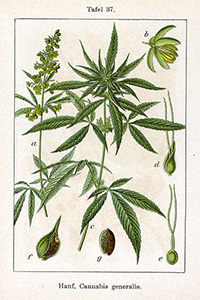 LECTURE NOTES
Cannabis Therapeutics (PDF) 52 pages.
Included with the six recordings in the series.


TABLE OF CONTENTS

Series: Cannabis Therapeutics
Product Code: 18CAN
Availability: In Stock
This product has a maximum quantity of 1
Related Products
Tags: botanical medicine, medical marijuana, cannabis, dispensary, marijuana dispensary, medical marijuana dispensaries, medical cannabis, medical marijuana doctors, medical uses of marijuana, pain