2013 Medicines from the Earth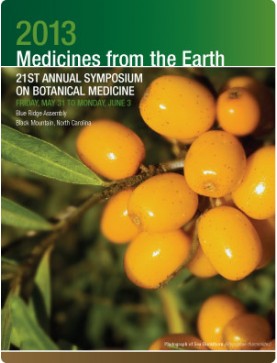 Date: 5/31/2013 - 6/3/2013
Yearly conference at Blue Ridge Assembly, Black Mountain, North Carolina. This conference brings together health practitioners from varied fields. Presentations include botanicals for radiation protection, childhood stress, high altitude sports, brain trauma, dental health, pelvic stagnation, migraines, memory, women and sexual dysfunction, sinusitis, mental imbalances and more. Pre-conference intensive with Donald Yance on Integrating Cytotoxic Plant Medicines into a Cancer Treatment Plan.
Purchase the digital download of the lecture notes (PDF) and recordings (MP3) here on our website (see product listing on this page).
The printed book of lecture notes is available externally from Amazon.com.

---
Showing 1 to 37 of 37 (1 Pages)