Discount package: One-click orders eight recordings (each 1.5 hours long) plus 83-page PDF of digital notes. Together these provide in-depth information for clinicians on practical clinical information regarding women's health for specific conditions.
Katie Stage, ND, RH (AHG), FABNG discusses the many strains of the human papillomavirus (HPV) and highlights the latest research for both conventional and herbal treatments for the virus.
Mary Bove, ND considers how hormonal imbalances impact a woman's health and contribute to autoimmune diseases in menopausal women.
Amanda McQuade Crawford's lecture covers three types of women's mood disorders where hormones also play a role in changed behavior and cognition: premenstrual, postpartum, and menopausal depression.

Teresa Boardwine, RH (AHG) instructs how to make various vaginal suppositories depending on a women's need; discussing both how the ingredients affect our tissues, and the way to incorporate them into recipes for pessaries.

Tori Hudson, ND covers the history of medicinal mushrooms, the importance of the effects of beta-glucans on the immune system, and an exploration of the relationship between mushrooms and cancer care.
Katie Stage, ND, RH (AHG), FABNG then explores causes of pelvic pain, including endometriosis, and botanical treatments for pelvic pain, as conventional treatments are often limited.
Marianne Marchese, ND provides the latest research describing forms of food addiction. It explains the link to neurotransmitters, hormones, gut microbiome, behaviors, and lifestyle while discussing in-depth treatment strategies.

(Please note this recording was created on Zoom during the pandemic and there are a few very brief gaps when the connection fades in and out. The PowerPoint in the series' book, can help to absorb every point of this valuable lecture!)

Finally, a comprehensive panel with Teresa Boardwine, RH (AHG), Katie Stage, ND, RH (AHG), FABNG, and David Winston, RH (AHG), describes lifestyle, botanical, and nutritional therapies to restore equilibrium when faced with mental health challenges, and the feeling that life is just too much to handle.
This series includes these recordings (which can also be ordered as individual recordings):
Note: As you can see from the catalog numbers below, this series has been taken from past conference recordings (18SW08 = 2018 Southwest Conference on Botanical Medicine, etc). If you are a regular on our site you may have purchased all or part of this series already. You can search your download library for the catalog numbers to check.
16ME10 Pessaries: Feminine Healing for Shining the Light and Mending the Tissues -

Teresa Boardwine, RH (AHG)

20ME15 Women, Autoimmunity and Estrogen Metabolism - Mary Bove, ND
18ME18 Hormonal Depression in Women - Amanda McQuade Crawford
21SW16 Mushroom Medicine in Women's Health - Tori Hudson, ND
20SW14 Food Addiction in Women: Botanical Treatment Strategies - Marianne Marchese, ND
18SW08 Abnormal Paps, Cervical Dysplasia, and HPV - Katie Stage, ND, RH (AHG), FABNG
20ME01 Botanical Strategies for Pelvic Pain and Endometriosis - Katie Stage, ND, RH (AHG), FABNG
21ME21Panel: Restoring Mental Health in the 21st Century - Managing Chronic Overwhelm - Teresa Boardwine, RH (AHG), Katie Stage, ND, RH (AHG), FABNG, and David Winston, RH (AHG)
Price for eight recordings and digital lecture notes: $75 ($105 value--see book outline below)
Naturopathic CE: If CME has not previously been earned for the lectures listed above (either in person or distance), you can earn a total of 12.0 CME hours including:
3 pharmacy credits and 9 general credits

Approved by the Oregon Board of Naturopathic Medicine (OBNM)
NOTE: The information on this site is provided as a research resource for health professionals and is not intended to replace diagnosis and treatment by a qualified health care practitioner.
---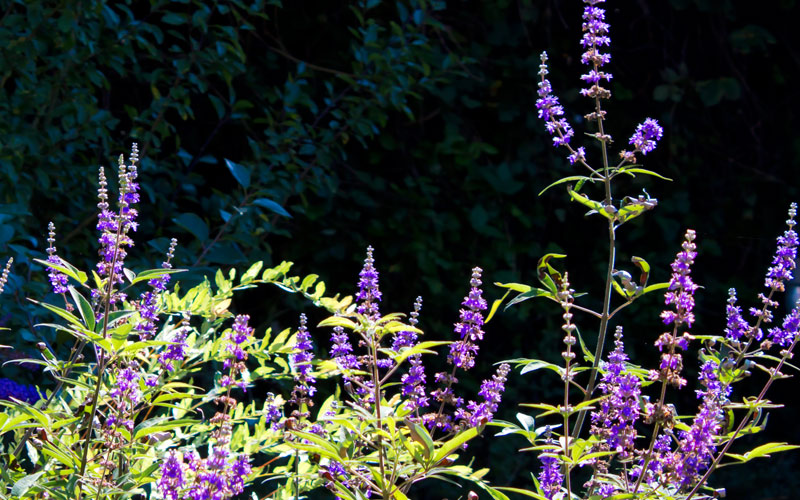 LECTURE NOTES
Women's Health Audio Series (PDF) 83-pages.
Included with the eight recordings in the series.


TABLE OF CONTENTS
Teresa Boardwine, RH (AHG)

Pessaries: Feminine Healing for Shining the Light and Mending the Tissues

1

Mary Bove, ND

Women, Autoimmunity and Estrogen Metabolism

5

Amanda McQuade Crawford

Hormonal Depression in Women

14

Tori Hudson, ND

Mushroom Medicine in Women's Health

31

Marianne Marchese, ND

Food Addiction in Women: Botanical Treatment Strategies

40

Katie Stage, ND, RH (AHG), FABNG

Abnormal Paps, Cervical Dysplasia and HPV

51

Botanical Strategies for Pelvic Pain and Endometriosis

66

Panel: Restoring Mental Health in the 21st Century – Managing Chronic Overwhelm

Katie Stage, ND, RH (AHG), FABNG

79
Women's Health Audio Series
Product Code: 23WomensHealthSeries
Availability: In Stock
Related Products
Tags: womens health, women's health, women