Starita, Donna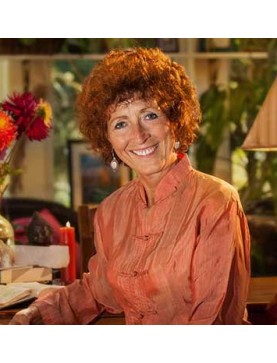 Dr. Donna M Starita is the owner and director of A Place for Healing, Center for Vibrational Medicine for Animals and People in Damascus, Oregon. Dr. Starita is a graduate of Rutgers University and the Ohio State College of Veterinary Medicine. After several years of conventional practice, enlightened clients and her family's own health challenges led her into the exploration of alternative healing techniques, and later, vibrational medicine for animals and people.
Dr. Starita has devoted her 30 years of veterinary practice and 25 years in alternative healing and vibrational medicine to the development of a healing technique which she has trademarked as Living Systems Analysis™ and Quantum Frequency Rebalancing™. Her areas of expertise and current study include radionics, medical intuition, the human-animal bond, homeopathy, Rife therapy, distance healing, nutrition, spiritual evolution, herbal and glandular therapies, gem and flower essences, emotional release therapy, and the use of color and sound to heal.

Donna is past, and current president of the International Alliance for Animal Therapy and Healing, and has taught for the Upledger Institute and Dialogues in Contemporary Rehabilitation. She has authored numerous articles on natural healing and teaches classes on vibrational medicine for animals and people.

---
There are no products to list in this category.