Treasure, Jonathan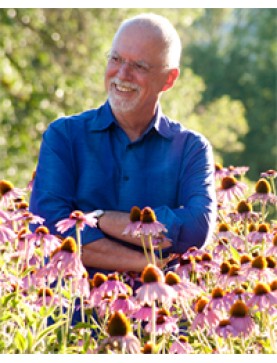 Jonathan holds a Masters in Medical Sciences from Cambridge University; he later graduated in
herbal medicine
from the UK School of Phytotherapy. He is a member of the UK Institute of Medical Herbalists and the College of Practitioners of Phytotherapy. In 1994, after moving to the Pacific Northwest, he became a professional member of the American Herbalist Guild, (AHG) and Editor of their Journal; he has served on the Scientific and Medical Advisory Board of the Life Extension Foundation and the Advisory Board of Dr Peter D'Adamo's Center of Excellence for Generative Medicine at the University of Bridgeport. He is also a member of The Society of Integrative Oncology.
His dual expertise in traditional herbal therapeutics combined with a fluency in biomedical science results in a developed transdisciplinary perspective – exemplified by the acclaimed collaborative medical textbook "Herb, Nutrient and Drug Interactions: Clinical Implications and Therapeutic Strategies" (Mosby Medical, 2008). His clinical practice has centered on botanical medicine and nutritional therapeutics for people with
cancer
for fifteen years; until 2011 he collaborated with fellow oncological herbalist Donnie Yance at the Mederi Center for Natural Healing where he worked both as a clinician and Director of Research.
Jonathan is currently based in Ashland, Southern Oregon. A long-time proponent of using internet technology to advance herbal medicine, his clinical practice now employs web technologies to consult with patients and healthcare professionals across North America and internationally. Being a Tibetan Buddhist with a lingering English sense of humor are non-optional extras enjoyed by patients, peers and colleagues alike.
---
Showing 1 to 13 of 13 (1 Pages)