Discount package: One click orders eight recordings plus PDF of digital notes.
This series includes these recordings (can also be ordered individually here):
Note: As you can see from the catalog numbers below, this series has been taken from past conference recordings (15SW01 = 2015 Southwest Conference on Botanical Medicine, etc). If you are a regular on our site you may have purchased all or part of this series already. You can search your download library for the catalog numbers to check.
The National Institute of Health reports that pain affects more people than diabetes and heart disease. The eight recordings provide pain management interventions that can be achieved with botanical and other natural therapies, which could allow patients to function without symptom-relieving drugs and their side effects. Includes complete references.

Features botanical approaches to musculoskeletal applications, the inflammatory cascade, fibromyalgia, chronic pain, and topical pain treatment. Includes digital book of lecture notes (85 page pdf).
Price for eight recordings and digital lecture notes: $65 ($90 value)

Naturopathic CE available for this series, including 3 pharmacy credits.

NEW! For AZ NDs: 1.5 opioid credits available for "Types of Pain and Herbal Management Tools" by Jillian Stansbury, N.D.

Read more details about
Naturopathic CE for the Pain Management Series
Arizona ND CME for Opioid / Addiction Requirement

NOTE: The information on this site is provided as a research resource for health professionals and is not intended to replace diagnosis and treatment by a qualified health care practitioner.
---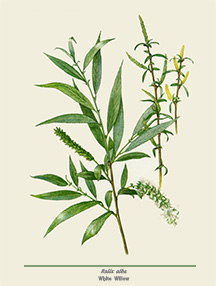 LECTURE NOTES
Pain and Inflammation Series (PDF) 85 pages.
Included with the eight recordings in the series.


TABLE OF CONTENTS

Series: Pain and Inflammation
Product Code: 19PAIN
Availability: In Stock
This product has a maximum quantity of 1
Related Products
Tags: botanical pain management, topical pain, analgesia, inflammation, musculoskeletal, herb alternatives, pain syndromes, fibromyalgia, CRPS, arthritis