2003 Southwest Conference on Botanical Medicine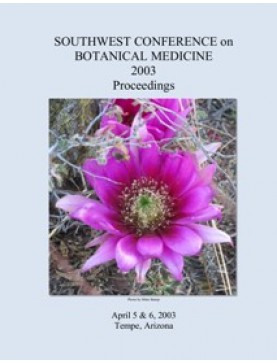 Date: 4/5/2003 - 4/6/2003
Topics include botanicals for acute febrile illness, childhood nephrotic syndrome, detoxification from environmental chemical exposure, neurodegeneration due to Alzheimer's disease, hyperlipidemia and insomnia. Twenty-two presentations by ten experienced herbal practitioners.

Purchase the digital download of the lecture notes (PDF) and recordings (MP3) on our website (see product listings below).
Printed book of lecture notes available by special order. Contact us for information.
---
Showing 1 to 24 of 24 (1 Pages)