2004 Oregon Herb Conference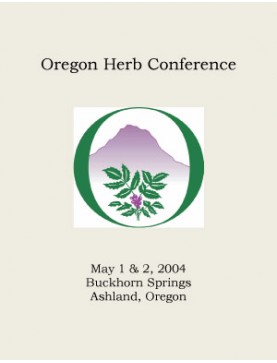 Date: 5/1/2004 - 5/2/2004
Presented in October, 2004 at Buckhorn Springs Resort in Ashland, Oregon. This little gem of a conference was a unique opportunity to attend a smaller event with outstanding herbal teachers. Wide range of topics including the HPA Axis and endocrine health, herbs and diet for detoxification, natural alternatives to hormone replacement therepy, adrenal adaptogens, ovarian cysts, home remedies for women's health, principles of herb-drug interactions, the biphasic effect of herbs, thyroid deficiency and pain management.

Purchase the digital download of the lecture notes (PDF) and recordings (MP3) here on our website (see product listing on this page).
Printed book of lecture notes available by special order. Contact us for information.

---
Showing 1 to 16 of 16 (1 Pages)