2013 Southwest Conference on Botanical Medicine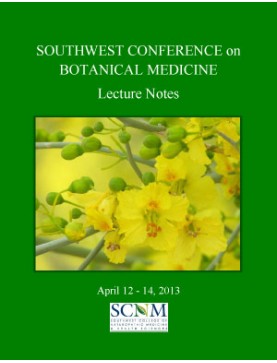 Date: 4/13/2013 - 4/13/2013
Conference takes place annually at the Southwest College of Naturopathic Medicine in Tempe, Arizona and featured herbs for inflammation, subclinical hypothyroid, childhood asthma, prevention of osteoporosis, radiation protection, oxidative damage, eye conditions, Parkinsons, Alzheimers, non-alcoholic fatty liver disease, lung cancer, chronic viral conditons, autoimmnue disease, chronic neck and back pain, hypertension and first aid. Also included medicine making talks and a panel on aging.
Purchase the digital download of the lecture notes (PDF) and recordings (MP3) here on our website (see product listing on this page).
The printed book of lecture notes is available externally from Amazon.com.

---
Showing 1 to 31 of 31 (1 Pages)