Discount package: One click orders nine recordings plus 137-page PDF of digital notes.
These nine audio recordings offer a wealth of advanced clinical information on the relationship of the gastrointestinal system to physical and mental health. Presented by experienced practitioners, the series covers botanicals for basic gut health and a review of herbal and nutritional gastroenterology.
The first four recordings listed below include clinical recommendations for healing the gut-brain axis with botanicals, treating intestinal permeability and managing small intestine bacterial overgrowth (SIBO). The series concludes with a 2-part examination of the latest information on the vagus nerve and the brain's effect on the gut and overall immunity. Includes a digital book of lecture notes with complete references (137-page pdf outlined at the bottom of this page).

This series includes these recordings (can also order individual recordings):
Note: As you can see from the catalog numbers below, this series has been taken from past conference recordings (15SW01 = 2015 Southwest Conference on Botanical Medicine, etc). If you are a regular on our site you may have purchased all or part of this series already. You can search your download library for the catalog numbers to check.
Price for nine recordings and digital lecture notes: $75 ($105 value--see book outline below)

Naturopathic CE available for this series, including 2.5 pharmacy credits.
Read more details about Naturopathic CE for the GI Series.
NOTE: The information on this site is provided as a research resource for health professionals and is not intended to replace diagnosis and treatment by a qualified health care practitioner.
---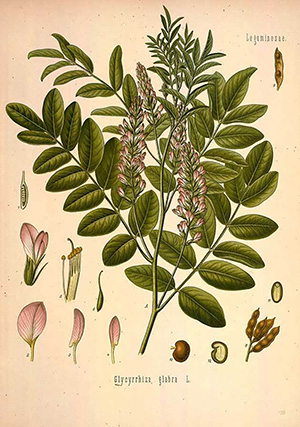 LECTURE NOTES
Gastorintestinal Health Series (PDF) 137 pages.
Included with the nine recordings in the series.


TABLE OF CONTENTS

Series: Gastrointestinal Health
Product Code: 19GISeries
Availability: In Stock
This product has a maximum quantity of 1
Related Products
Tags: gastrointestinal, gut mucosal, SIBO, vagus nerve, permeability, digestive system